As a Yorkshire-based family practice, we make it our mission to create a great culture for our talented accountancy professionals to thrive in. In turn, this ensures our clients receive the best possible service.
Since Shenward was founded in 1989 we have made it our mission to build a world class team who can deliver a wide variety of multidisciplinary services within the professional services space.
Find out more about our team below.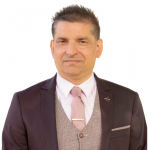 Shenward operates from two Yorkshire offices, our Headquarters in Cleckheaton and our Leeds office which was acquired in 2018.
Meet our Cleckheaton team
Our second branch is located within Leeds, West Yorkshire. Meet the Leeds team below.
Due to the wide range of services we provide at Shenward, we've built a team that is capable of providing excellence across multiple disciplines.
With a diverse variety of people working at Shenward we have been able to provide quality multidisciplinary services to meet the needs of our clients, whilst continuing to support the development and welfare of our team
As we continue to grow, we are constantly open to new talent joining our team.
If you're passionate about the work you do and think it might be for you then please contact us.
We are currently recruiting for two practice accountants to be based at our Cleckheaton Office and one practice accountant to be based in Leeds.
Find out more here
Perhaps you're a graduate looking for your first role?
We have reopened our Graduate Training Program for applications, with a view to successful applicants starting in September 2022.
This year, we will welcome two graduates to our ever growing team of specialists. Check out the current positions via the link below.
Benefits you receive at Shenward.
Working at Shenward gives you access to a full benefits package.
This includes:
Bespoke salary based on experience
Pension
Holidays (Increased entitlement with each year of service)
Free Parking
Study Support provided to trainee and assistant accountants
Paid study leave and study costs covered
Flexible working hours on a discretionary basis
If you think Shenward is the place for you then feel free to send your CV and cover letter to hello@shenward.com